We are proud of the teachers at Wonders who are highly qualified and come from diverse cultural backgrounds and varied work experiences.
---
Our teachers are creative, mindful, and energetic. Each are required to participate in professional development through the Wonders Professional Development Consortium. Many are also pursuing advanced child development and education degrees. We recognize their dedication to professionalism by providing a stimulating working environment with competitive salary and benefits packages. Our commitment to the quality of our team has resulted in a highly satisfied staff and low turnover.
---
Extended Day Teacher
The Extended Day Teacher plays a dynamic role at Wonders Early Learning + Extended Day in providing quality opportunities for play and experience based learning in our school-age programs. The Extended Day Teacher is a positive model, and stimulates creative thought processes, provides hands-­on experiences, and promotes emotional development for children.
The Extended Day Teacher is responsible for ensuring that program spaces are safe, interesting, engaging, and reflect the diversity of our society. The Extended Day Teacher actively plans learning activities that are balanced in all areas and include: active/quiet, long/short, group/individual, cognitive/physical, large group/small group and child initiated/teacher directed. Attention is given to the children's ideas and curiosities in influencing the direction of daily activities.
Teamwork is a critical component of the Extended Day Teacher position. Extended Day Teachers regularly meet with their team, other staff and Program Director to develop programs that follow the Wonders Extended Day Curriculum and promote the Wonders philosophy and ideals.
Qualifications
BA or AA in Education or a related field preferred, minimum of high school diploma, certificate of high school equivalency, or successful completion of college courses for credit.

Coursework must include minimum of 6 semester or 90 clock hours or equivalent of approved school­-age coursework in child development and curriculum planning

If no college courses taken for credit, at least 9 clock hours of approved training in communicating with staff, parents and the public

Minimum 2 years' experience working with children in an educational, recreational, or camp setting

Creative, nurturing, dependable, and fun
Substitute Teacher
Be a part of the Wonders family of caring, nurturing and fun teachers. Join our substitute teaching team! Wonders Early Learning + Extended Day believes children develop and learn through guided play in a nurturing and diverse community. We know that substantive enrichment and fun are inseparable in quality programming. Every day we need enthusiastic, energetic and experienced individuals to work when needed, to fill in for our regular staff when they are not able to work. Here are some details about our substitute teaching positions:
This position is an on-call, as-needed position, working in either one of our 2 Early Childhood programs in Bethesda/Chevy Chase or one of 7 School Age programs in Bethesda/Chevy Chase and NW DC depending on experience, interest, and qualifications
The Early Childhood programs are open 7:30 a.m. to 6:30 p.m.
The School Age programs have before school sessions from approx. 7:00 a.m. to 9:15 a.m. and after school sessions from 2:30 p.m. to 6:30 p.m.
Hourly pay commensurate with education, qualifications, and experience.
How to Apply
To apply for a position fill out the Wonders Employment Application and Reference Forms and email to careers@wonderslearning.org
OR
Click on the link below and apply directly through any of your preferred job boards.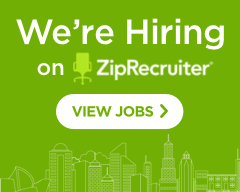 Download Wonders Employment Application
Download Wonders Reference Form